As I see my children grow into young adults, I am reflecting on their childhood years.
Perhaps you are in a place in your life where you are reflecting as well?
I have come to realize that the greatest gift we can give to our children is to be …
a happy, fulfilled whole person in our own right, doing what makes us happy.
This allows our children to live their lives free from having to be our caregivers and healers of us.
Unfortunately, it happens too often where we give everything to our children because we love them so much – our time, our money and our energy – that there's little left over for us to spend on ourselves.
What can end up happening – whether it happens to our children as adults or, it happened to us – is that they/we sacrifice themselves/ourselves because of parent's unlived lives. This can be seen in the form of unmet dreams and continued unhappiness of their/our children.
So where do we go from here?
We live our authentic dreams while raising our children.
That means yes, enlist your kids in a favorite activity … while also registering for an activity that makes you happy. Yes, make the time. Kids do not need to be in every activity, especially if they don't want to be there.
Taking time for ourselves – self-care – while raising our children is not selfish.
It's healthy and leads to us living a happy life.
Let's give our children the gift of happiness .. their parent's happiness and see the positive difference it makes in our families.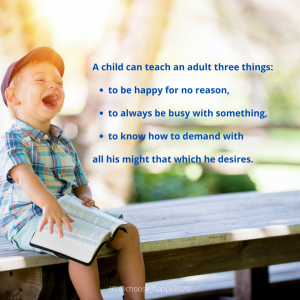 So, as September comes around the corner and you start thinking about back to school activities, also think about what would make you happy and register for those lessons! ????
Until then, I hope you're having a wonderful summer with the lifting of COVID-19 restrictions.
Continue to be safe and practice kindness to all as we transition to living a different yet similar daily life.
And remember,