Personalized Affirmations
A 30-minute virtual session
Personalized affirmation
Custom-designed PDF
$100 CAD
"What happens during our session?"
Together, we'll explore one area in your life that you're wanting to improve but you find something is holding you back. You'll tell me what you have tried so far – what has worked versus what has not and, the reasons why you have been struggling with it.
"How do you create my personalized affirmation?"
 I take what I hear from you during our session together and I write positive statements to re-write the negative self-talk that may be standing in your way.  The positive statements – personalized affirmation – will empower you with words that resonate with you because they are aligned with where you are today and what you want for your life.
"How do I use my personalized affirmation?"
Within 48 hours, I will email your Personalized Affirmation in a  downloadable PDF format where you can cut it out and display it wherever you would like – you can frame it, put in on your bathroom mirror, kitchen fridge, etc.   It is recommended that you repeat the affirmation every day as part of your morning routine.  Details will be provided in the PDF.
"I'm not sure if this is right for me"
I get it, and that's OK. You are welcome to connect with me for a 15-minute complimentary call and we can talk about how affirmations can support you in achieving your goals. During this call, we will not create your affirmation, only talk about affirmations in general and answer any questions you may have about using them. Another option is you can download the free Choose Happy 5 Card Downloadable PDF and start using the cards. And, you are welcome to learn more about affirmations on the podcast.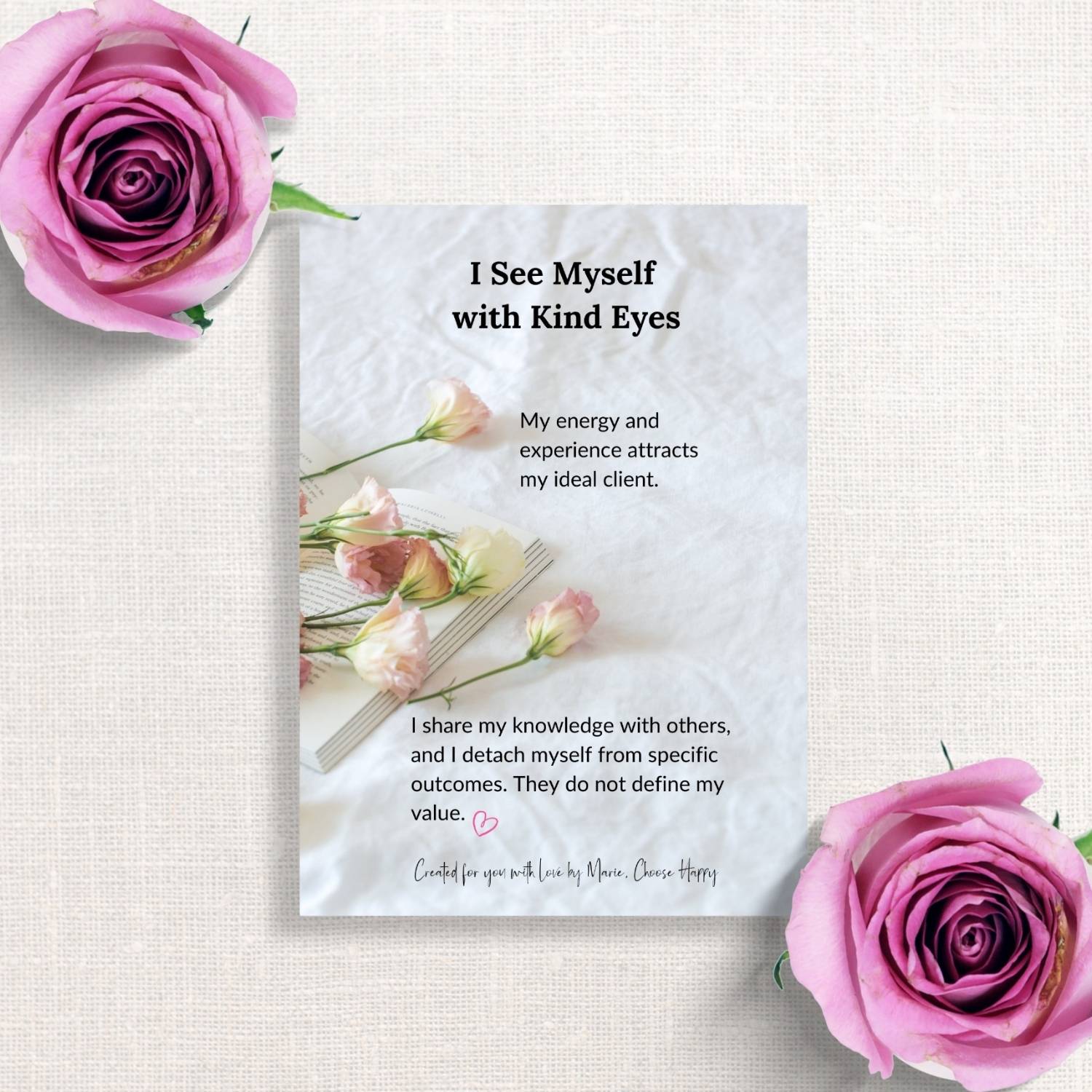 "Thank you Marie for writing my very own affirmation that aligns with the issues I raised regarding imposter syndrome and my worth being attached to certain outcomes. The affirmation addresses it perfectly! And, the printable PDF is beautiful … I have it on my bathroom mirror!"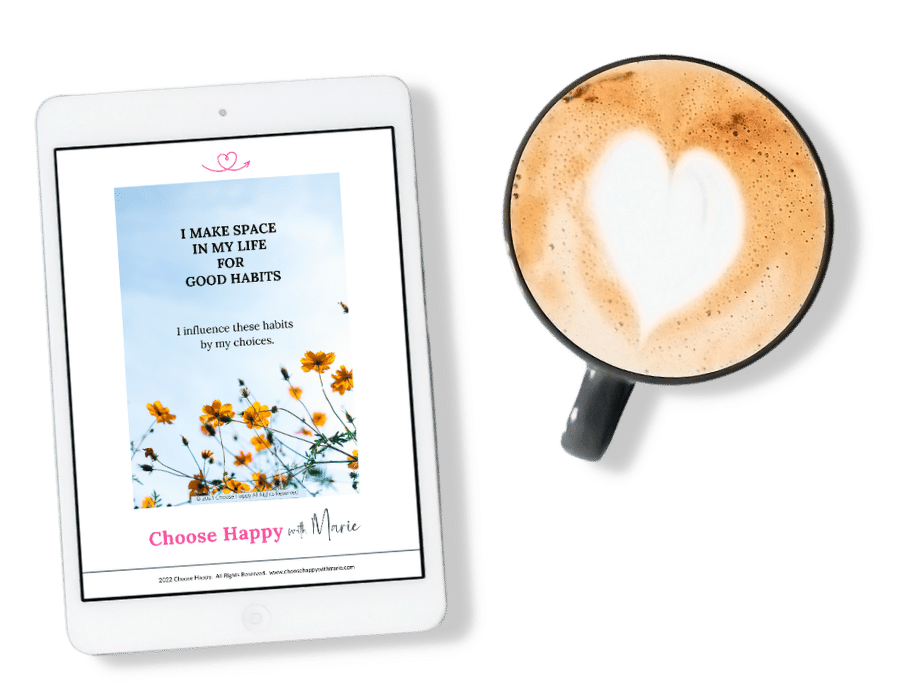 Subscribe to download five affirmations including two brand new cards that aren't available anywhere else.
Decide right now to Choose Happy and
let's begin the journey together.