The Choose Happy Affirmation Card Deck contains 30 heart-centered affirmations written by me, Marie. Designed and Made in Canada.
30 Affirmation Cards (3.5″ x 5″)
Canadian Cedar Handcrafted Card Stand (3.5″x 3.5″)
Sheer Card Bag
Free Shipping Across Canada and the United States
$49 CAD
"Why did you create this affirmation card deck?"
Affirmations have been life-changing for me and I felt called in 2020 to share the affirmations that I had written for myself with others.  They helped me re-frame the negative self-talk so that I finally felt worthy of living a happy life.
"Who are these affirmation cards for?"
These affirmation cards make the perfect gift to empower you, your mother, your girlfriend, your colleague to Choose Happy
"Where can I buy them?"
Online. Right here! Free shipping across Canada and the US.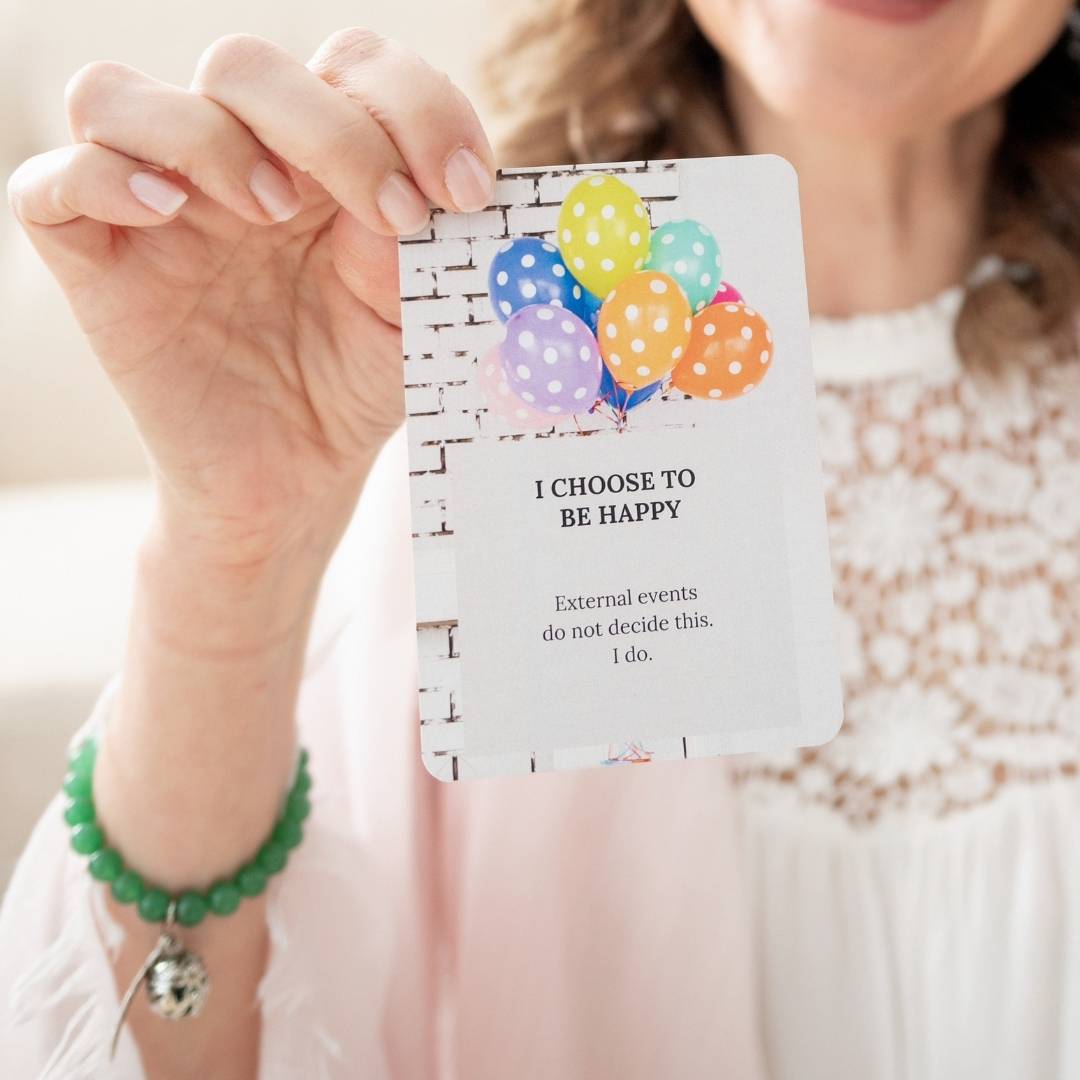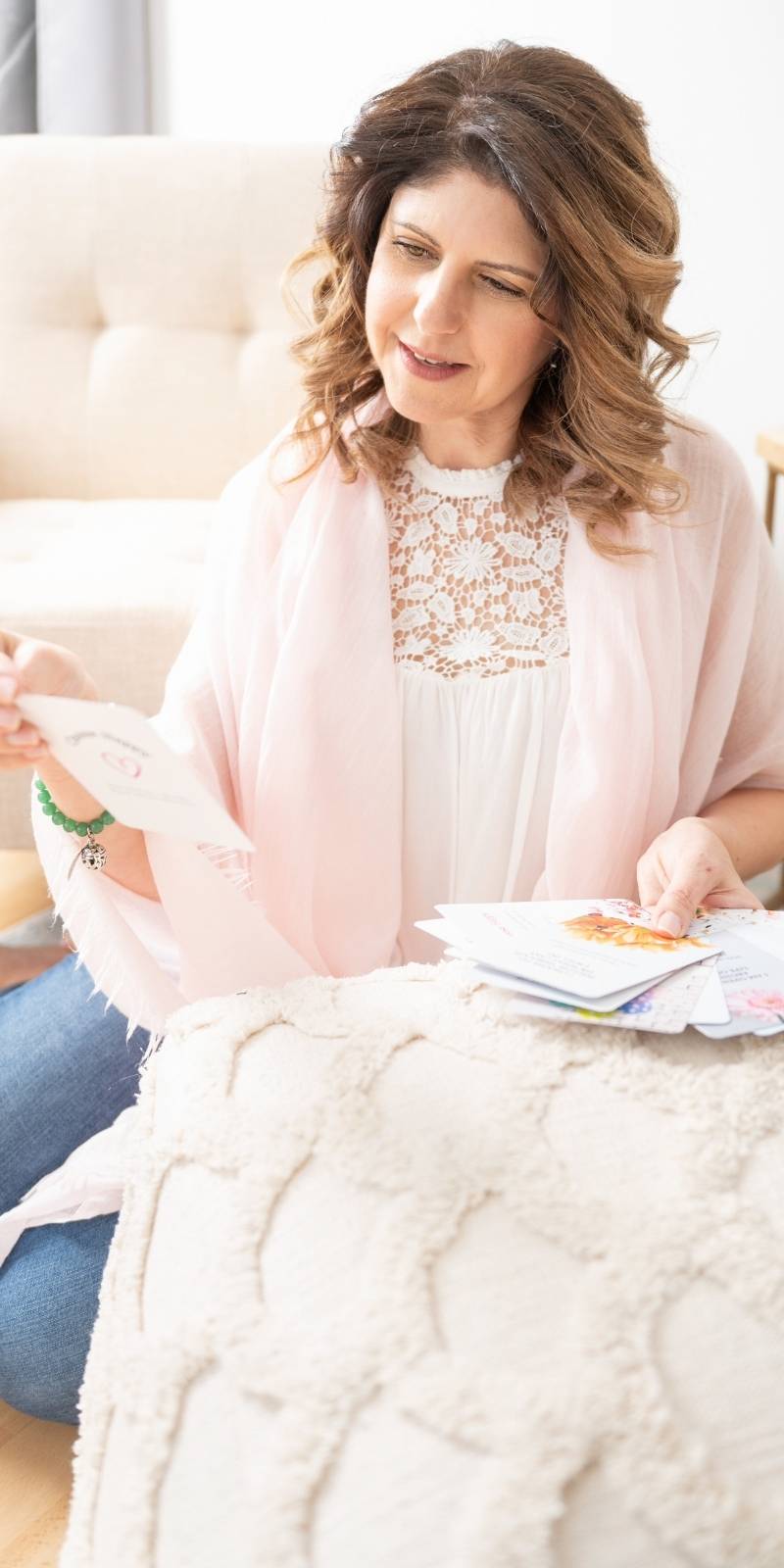 "Thank you, Marie, for opening your heart and sharing the impactful messages that go far beyond "positive thinking. When I meditate on a Choose Happy affirmation and follow the suggested action, the volume gets turned down on my annoying inner critic!"
"The cards are thought-provoking and inspirational with helpful guidance on how to put those inspirations into action in our daily lives! Thank you, Marie, for creating these heart-centred gems to assist us all create a happier and more joy-filled life! ❤"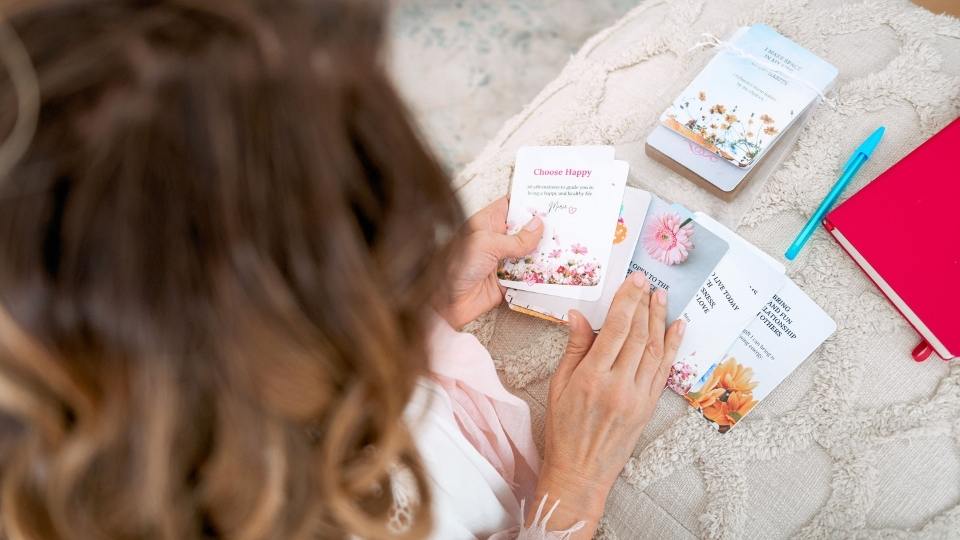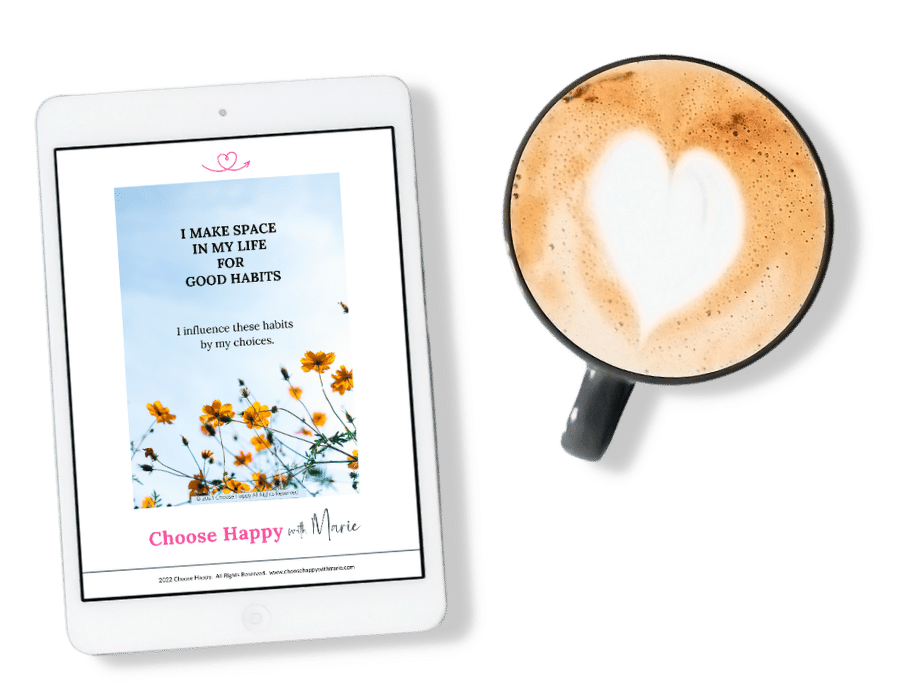 Want to Choose Happy for living your every day life?
I'll show you how to ditch negative thinking and take care of YOU every morning in the next 30 days. 
FREE Morning Routine Guide and Checklist.